Cheap Commercial Land in Commerce, Georgia
Install your business in this healthy and growing retail corridor of Commerce.
Commercial Zoning
High Traffic Corridor
Easy Access to Highway
Leased Billboard
Active and Growing Retail Zone
Flat & Buildable, No Floodplain
PROPERTY: Check out this 3.089+/- acre commercial-zoned tract located along US Hwy 441 in busy Commerce, Georgia. The property sits just north of Interstate 85 Exit 149 (Banks Crossing). The property has access ingress and egress to US Hwy 441 via an easement through the O'Reilly Auto parking lot and a traffic count of over 21,000 vehicles per day. There is a rented billboard located at the US Hwy 441 frontage that is conveyed with the property, and generates $1600 in revenue per year. Lots of retailers and development in the area with more coming. This site would be a great location for a single-tenant net-leased property or a good office location for a business needing a high-exposure location. Take a look today before this one gets away.
The best and most updated source of information on this property will always be at https://www.acretown.com/commerce
Call or text our local Realtor Otis Rylee directly at 404.812.4086 or email info@acretown.com if you have any questions or would like to make an offer. We've posted a lot of info below – including critical instructions for visiting the property – so please keep reading!
Best Deal in the Market – Check Zillow or Realtor and You'll Agree!
After opening this map, you may see even more information about the area by clicking on Map Legend, then Overlays.
ADDRESS (street # estimated – use GPS for navigation): 2350 Homer Rd, Commerce GA 30529
SIZE: 3.08 acres
GPS COORDINATES: 34.237083, -83.453901
APN: 020 004E
ABRIDGED LEGAL DESCRIPTION: PART TRACT 2 PLAT BK 50 PG 103
PLAT MAP/SURVEY: download here (get boundary/KML file here – opens in Google Earth)
TITLE: General Warranty deed (clean – no back taxes, no liens)
BILLBOARD REVENUE: $1600 per year
MINERAL RIGHTS: any mineral rights we own will convey to buyer (we have no knowledge of severance of mineral rights by a previous owner)
DIMENSIONS (approximate): starting at SE corner, 188′ NW x 617′ NE x 209′ SE x 305′ SW x 86′ NW x 350′ SW to POB
FLOODPLAIN: none, no wetlands
ELEVATION: 864 feet
TERRAIN: generally flat
CONDITION: partially cleared in front, undeveloped, wooded in back
ACCESS: to Homer Road via easement through neighboring O'Reilly Auto Parts parking lot
POWER: available
WATER: available
WASTEWATER: available
TAXES: $1276.52 in 2021
HOA: none
HOA FEES: none
RESTRICTIONS/ZONING: C2 – General Commercial (see full zoning doc here)

setback: 30 feet from road
max building height: 50 feet

NEAREST AIRPORTS: Jackson County (15 mins), Atlanta International (1 hr 44 mins)
COUNTY GOVERNMENT:
CITY GOVERNMENT:
coming soon . . .
You can go view the property at your convenience by opening up this Google Maps link on your phone, or contact our local realtor to assist you: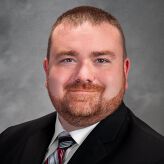 Otis Rylee
(404) 812-4086
License # GA 353368
OWNER FINANCING: We do not offer owner-financing but you could get a loan through a bank or another lender and we'd be happy to coordinate with them.
OUTSIDE FINANCING: Your best deal for financing will come from a local bank or credit union and we can help you find a great deal. Land loans typically require about 15-25% down.
Call or text our local Realtor Otis Rylee directly at 404.812.4086 or email at info@acretown.com if you'd like to discuss an offer.
FOR SALE BY OWNER: We are investors, and are selling this lot For-Sale-By-Owner. You do not need to submit your offer through a real estate agent, and in our experience we close transactions more quickly and easily by having our dedicated transaction coordinator work directly with the Title Company and Buyers. We will also both save money on commission/fees by cutting out agents as the middle men. However, if you feel strongly about working with a Realtor, then you're welcome to have them contact us on your behalf.
WHY ARE YOU SELLING IT SO CHEAP? We are often asked why we price our properties at below market value, and the answer is really simple: because we can, and that's our core business model. We are investors who purchase properties at a large volume and deeply liquidated rates, and by passing this discount on to our buyers, we can sell land quickly . . . and more of it! In fact, our average property only lasts 2-3 weeks on the market (vs. industry average of about 6 months).
---
DISCLAIMER: We attempt to provide detailed, accurate and up-to-date information in our listings, in order to help our buyers to the best of our ability. However, it ultimately remains the buyer's responsibility to perform their own due diligence and double check any details that are of significant importance to you including acreage, utilities, build-ability, and approved/allowable use-age for the property. We are happy to help however we can.